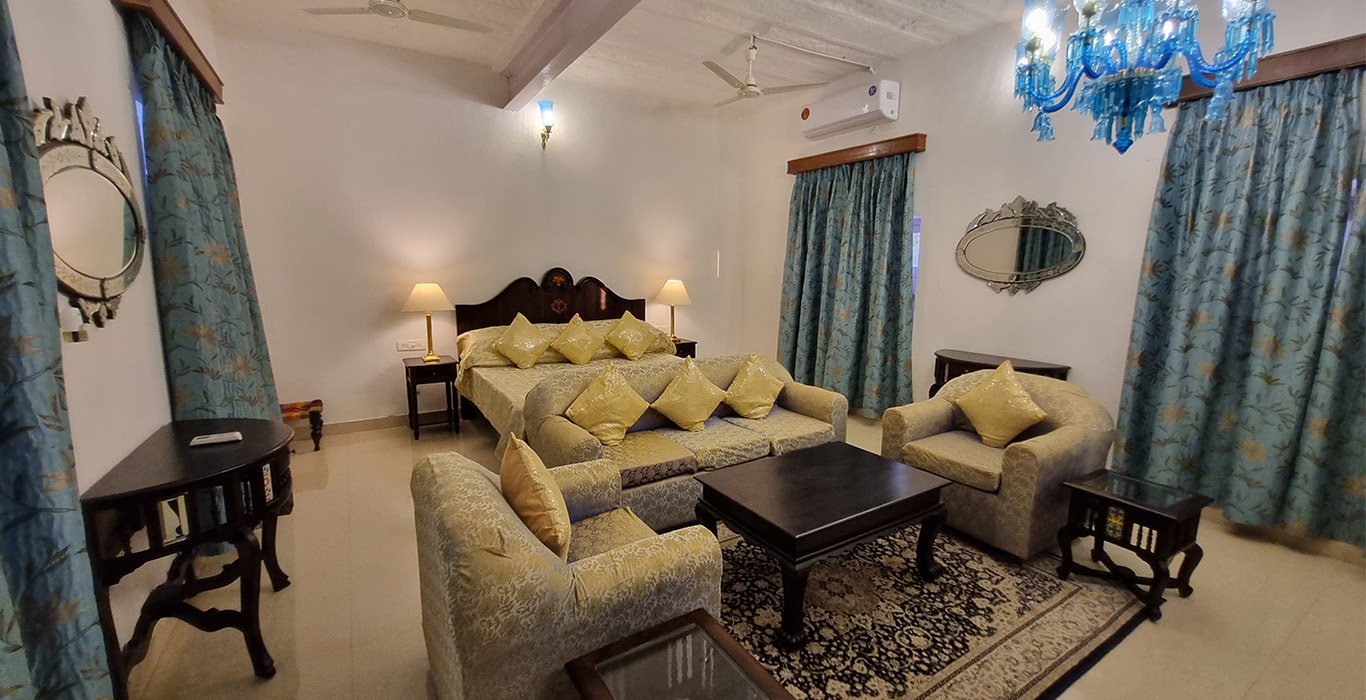 IMG_20210810_192145_867-min
Luxury Rooms
The Best Resort in Jawai has 10 Rooms ( 6 deluxe rooms and 4 suites). Each room is comfortably elegant, with attached bathrooms fitted with modern amenities. All restorations and alterations in the garh were carried out, bearing in mind the old architectural style of the building.
The idea was to offer the weary traveller, the comforts of today with an ambience of the past. Every Luxury room in Bera is reflective of a different era, and the decor reflects the Rajput era.
Room Facilities
wireless Internet
Iron/ironing board
Air conditioning
Arm chair
Flat-screen TV
Laundry Facilities
Luggage Storage
Hairdryer
Bathrobes
Work desk
In-room safe
tea making
Tours/Travel Desk
Towels Included
Important Information
***Property Policies & Conditions:
1. Please contact the hotel to know about our cancellation policy.
2. Check in from 2:00 PM
3. Check out 11:00 AM.
4. Payment by card is accepted.
5. Reception working hours: 12 Hours.
6. Age Restriction:18+.